Propofol – "Milk of anesthesia"
Propofol, commonly called the "milk of anesthesia," is one of the modern most popular intravenous anesthetic agents. Propofol has many pharmacological advantages over other anesthetic agents i.e. rapid, short action and fewer side effects. Its anesthetic properties were first reported in January 1973. In 1986 propofol was introduced for therapeutic use as a lipid emulsion in the United Kingdom and New Zealand. Propofol is now the standard intravenous anesthetic induction agent in the world. It has made a vast range of operations and medical tests comfortable and acceptable for people across the globe. But like all medications capable of inducing profound changes in the body, propofol use has risks and dangers. An acute overdose of propofol and benzodiazepines became the official cause of death of Michael Jackson. Before the King of Pop died, his physician gave him propofol, lorazepam, and midazolam. So, let's visit the mysterious world of propofol, the drug that killed Michael Jackson.
Propofol-related infusion syndrome (PRIS)
PRIS is a very rare but severe and life-threatening complication with a lethal outcome that can occur with prolonged propofol infusion. Predisposing factors include young age, severe critical illness of the central nervous system or respiratory origin, exogenous catecholamine or glucocorticoid administration, inadequate carbohydrate intake, and subclinical mitochondrial disease. Common manifestations of the syndrome include metabolic acidosis, arrhythmias, acute renal failure, rhabdomyolysis, hyperkalemia, cardiovascular collapse, and hypertriglyceridemia. The term PRIS was first reported in the literature by Bray in 1998. He described a series of fatal outcomes after a presenting constellation of symptoms observed in pediatric patients who had received prolonged propofol infusions. PRIS appears to be dose-dependent and strongly associated with propofol infusion at a mean dose greater than 4mg/kg/hr for at least 48 hours. Over the last years, since Bray coined the term, multiple case reports have been published about PRIS.
Description of the PRIS clinical case
In turn, the DrugCard platform also found a case of PRIS in a child in the «Boletín de Pediatría». A 13-year-old boy was admitted to the pediatric intensive care unit (ICU) due to cardiac arrest. The boy had a history of refractory cryptogenic focal epilepsy (suspected Rasmussen encephalopathy, treated with valproic acid and lamotrigine). Invasive mechanical ventilation was continued with normal parameters in the intensive care unit. Anticonvulsant therapy was initiated 24 hours after admission with various drugs, including high-dose propofol. It was withdrawn 36 hours after status control. On the fourth day, the patient developed rhabdomyolysis, metabolic acidosis, hyperkalemia, acute renal failure, and electrocardiographic abnormalities with arrhythmias. Consequently, doctors confirmed a diagnosis of PRIS. Unfortunately, despite the therapy, this case ended in death.
Green breast milk – related to propofol?
The New Zealand regulatory agency Medsafe published a message with this title in 2021. This message from RA also appeared in the DrugCard platform search results. The Center for Adverse Reactions Monitoring (CARM) received a report on a 29-year-old patient who received propofol as an anesthetic. Her expressed breast milk appeared green post-surgery. In addition, the message noted that there are reports of other cases of green breast milk after the administration of propofol. The reason for the discoloration is unclear.
Abnormal color change in breast milk may indicate an underlying pathological or benign condition. Such changes in the color of breast milk may happen as side effects of medication, although rarely. If this side effect is unknown to health staff, it may lead to panic and irrelevant testing.
Soy-allergic and egg-allergic patients can safely receive anesthesia
Propofol contains soya oil and should not be used in patients hypersensitive to peanuts or soya. But the American Academy of Allergy, Asthma & Immunology published interesting information about soy or egg allergy and propofol. The bottom line is that patients with soy or egg allergy can receive propofol without special precautions. There are reports of reactions to propofol involving hives or other symptoms of systemic allergic reactions (anaphylaxis). However, most reports of anaphylaxis to propofol have occurred in patients without egg allergy, and the vast majority of patients with egg allergy receive propofol without reaction. Some patients may be allergic to propofol itself. Also, most patients who react after receiving propofol have received other drugs simultaneously that can cause or worsen anaphylaxis. Thus, although propofol can cause anaphylactic reactions, the cause of these reactions is unclear and appears not to be related to soy or egg allergy.
Propofol controversy
Propofol is on the WHO Model List of Essential Medicines, the most important medications needed in a health system. This is a unique compound compared to other intravenous anesthetics. It's fast, passing through the blood-brain barrier at fantastic speeds – 10 seconds or thereabouts. In the hands of trained anesthetic professionals, propofol is safe. Propofol works quickly, and patients also awaken from it quickly. This is advantageous in emergency and critical care, where immediate but brief life-saving procedures can be painful. How it works is not fully understood, though it is known to slow brain-wave activity. Despite the "age" of propofol, new data on its safety are still appearing in publications. Therefore, we will continue to monitor the appearance of new information in the literature using the DrugCard platform.
Looking for Expert Guidance?
Our team is on hand round the clock to guide you on how to enhance your literature screening or to offer consultation on your pharmacovigilance processes.
Unlock the Secrets of the Pharma Industry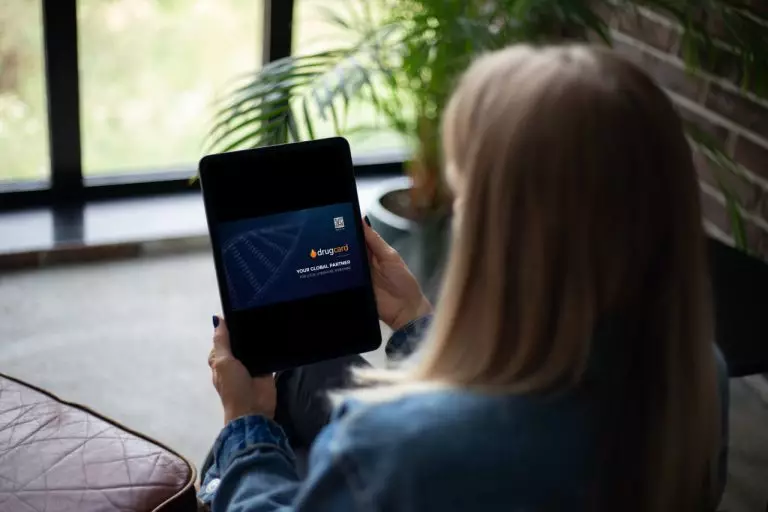 Get Your Hands on Our Must-Read Business Case Today!