Pharmacovigilance Platform – DrugCard Blog
The DrugCard Pharmacovigilance Platform helps pharmaceutical companies monitor scientific literature for adverse drug reactions, lack of efficacy or other safety data. Such a process is mandatory for pharmaceutical companies. National Competent Authorities (NCA) control the compliance of pharmacovigilance (PV) activities performed.
What is unique about the system?
The electronic PV platform automatically searched for the keywords and sends appropriate notifications to drug safety specialists. PV experts check the articles and make decisions on further actions needed concerning the drug.
There is a special workflow, intended to categorize articles and help the expert work with literature. The issue of reporting is also solved – no more need to generate weelky literature reports manually; this is done by the system.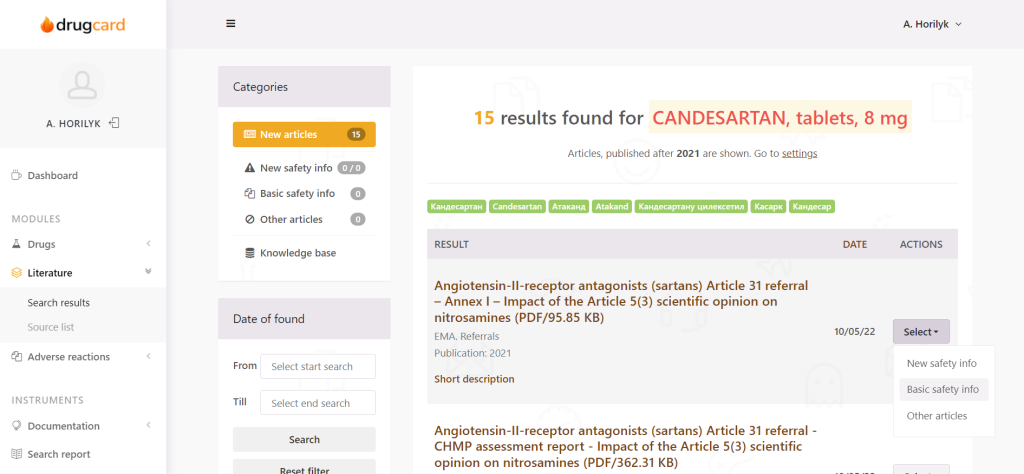 The system recognizes not only text – but also PDF, scanned PDF (on which it is impossible to conduct a search manually, experts have to read them), documents (doc, docx, and other), tables, and infographics.
What other modules are available?
The ADRs module helps to organize work with adverse drug reactions in accordance with international rules. You can import an ICSR or export it in XML format according to the E2B(R2) standard or in CIOMS form. NCA of parters require sending ICSRs in these formats.
Reference drugs monitoring module – will inform the company about the change in Summary of Product Characteristics (SmPC) of reference drugs. This is especially relevant for generic drugs, the SmPC of which must fully comply with the original drug.
Compliance. It is not easy to create software for the pharmaceutical industry; it must meet stringent international requirements, such as EU GMP Annex 11 and FDA CFR 21 part 11. The functionality of our system DrugCard fully ensures these requirements due to a well-thought-out audit trail and ensuring data integrity in accordance with ALCOA+.
Looking for Expert Guidance?
Our team is on hand round the clock to guide you on how to enhance your literature screening or to offer consultation on your pharmacovigilance processes.
Unlock the Secrets of the Pharma Industry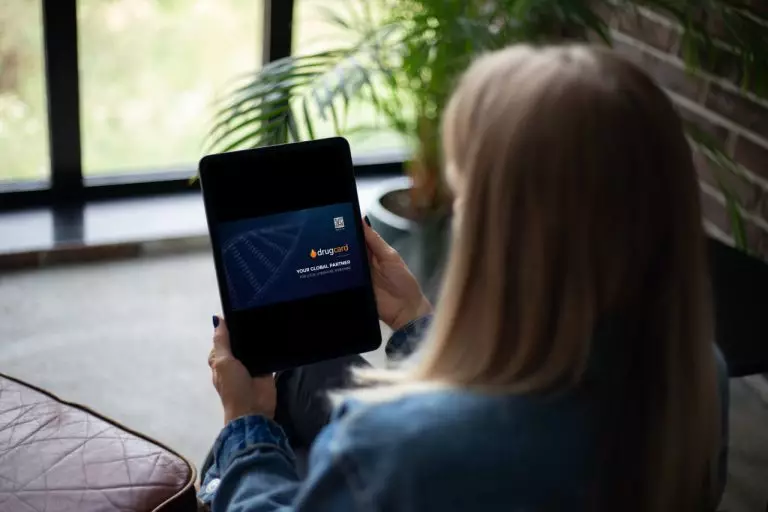 Get Your Hands on Our Must-Read Business Case Today!