Pharmacovigilance should be continuous. This rule runs through all regulations. MAHs and competent authorities must continuously monitor medicinal products for any new information available and evaluate its impact on the risk/benefit ratio. Companies establish risk-based business continuity plans for this purpose. Such plans include emergency measures and backup systems for the exchange of urgent information in case of force majeure events. Ensuring the continuity of pharmacovigilance in wartime is an important task that automation can help.
Including the standard section «Force majeure» in contracts or preparing SOPs for the business continuity, such threats as military actions often are not perceived as real. But it was only until February 24, 2022, when the Russian fascist Federation began a large-scale war against Ukraine. Peaceful cities in all regions of Ukraine are under attack. In connection with the military aggression, martial law was declared in Ukraine from 05:30 am on February 24, 2022. The Ukrainian Chamber of Commerce and Industry confirms that these circumstances from 24 February 2022 until their official end are extraordinary, unavoidable, and objective for companies that cannot fulfil their obligations under the contracts. The Ukrainian military and civilian infrastructure, residential and industrial areas are under attack by the Russian troops. The pharmaceutical and medical branches also suffer. Offices, warehouses, and production facilities of pharmaceutical companies are being destroyed. Dozens of hospitals and pharmacies have been destroyed.
Competent Authority statement
The State Expert Center of the Ministry of Health of Ukraine reported that under force majeure circumstances, it is not possible to fulfil obligations (including pharmacovigilance procedures) within the terms established by the agreements. Such terms can be extended for the period of wartime. It does not mean that pharmacovigilance activities are suspended or cancelled. It also does not mean that one can ignore the requirements of orders and regulations, which are not revoked during martial law. On the contrary, it is essential to continue performing all pharmacovigilance activities to the maximum possible extent. However, the terms of fulfilment of specific contractual terms may be postponed for the period of non-combat circumstances. The continuity principle in pharmacovigilance is very important, and it should be observed in all critical processes, including the monitoring of literature.
Our offer
As a pharmaceutical company with Ukrainian roots, we certainly support Ukraine in the fight against Russian invaders. We do not have any commercial contacts with Russia and Belarus now and will not have them in the future. The Ukrainian economy and Ukrainian pharmaceutical companies are currently experiencing difficult times. Part of the infrastructure is destroyed, and personnel might be unavailable having to relocate from dangerous areas or participate in military/volunteer activities. Therefore it is important to reformat the work of available specialists in conditions of limited resources, reducing the routine. We offer Ukrainian companies – MAHs to use our pharmacovigilance platform DrugCard free of charge to ensure business continuity. DrugCard minimizes the time spent on monitoring local literature by 80% and fully complies with the modern requirements of the computerized systems on drug safety.
Take advantage of the opportunity to automate your processes in pharmacovigilance! For Ukrainian pharmaceutical manufacturers, it is completely free during martial law. Write about your desire to join our Facebook page: https://www.facebook.com/drugcards.
Glory to Ukraine!
Looking for Expert Guidance?
Our team is on hand round the clock to guide you on how to enhance your literature screening or to offer consultation on your pharmacovigilance processes.
Unlock the Secrets of the Pharma Industry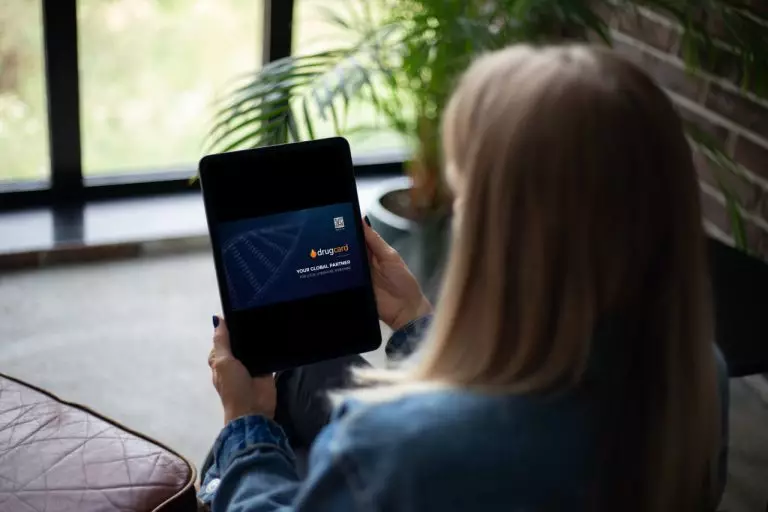 Get Your Hands on Our Must-Read Business Case Today!