In medical literature, pharmacovigilance specialists find new information on drug effectiveness and drug safety. The literature is one of the primary data sources on drug use experience in real clinical practice (Real-world data (RWD) and Real-world evidence (RWE)). We should note that RWD and RWE play an increasingly important role in health decision-making. Thus, the medical literature monitoring goes beyond drug safety, increasing the knowledge of pharmaceutical companies on the effectiveness of drug use. New indications for drug use may not be included in medical instructions, even if there is sufficient efficacy evidence. It is a long process, strictly regulated by the competent authorities. It requires a full assessment of the appropriateness. But the medical community uses guidelines in clinical practice that control the drug «off-label» use. One can find examples of such drugs in the literature, including the DrugCard platform.
Left Ventricular Thrombus (LVT) Following Acute Myocardial Infarction (AMI)
LVT is a known complication of acute myocardial infarction (AMI) associated with a significant risk of systemic embolisation, morbidity and mortality. LVT occurs up to 15% in patients with AMI and up to 25% in patients with anterior wall MI. Vitamin K antagonists, such as warfarin, have decreased associated mortality and morbidity. Current recommendations indicate them as anticoagulants of choice. The use of direct oral anticoagulants (DOAC) has recently increased dramatically. Doctors and patients prefer them because of their easy use. It is despite the lack of extensive research to support such off-label use. Several randomised studies comparing DOAC to warfarin in patients with LVT are underway, and the results are eagerly awaited. At the same time, the article authors share their successful DOAC use experiences in LVT treatment.
DOAC Use in Left Ventricular Thrombus
In the "Journal of the Bahrain Medical Society," the DrugCard platform found an article about a series of cases of DOAC use in LVT. Each patient underwent triple antithrombotic therapy. That was dual antiplatelet therapy (DAPT), consisting of acetylsalicylic acid 81 mg 1/day and clopidogrel 75 mg 1/day accompanied with DOAC. In five of the six cases, specialists prescribed rivaroxaban; in one case, the patient took apixaban. All patients had a control echocardiogram showing complete elimination of LVT. None of these patients required blood transfusions because of gastrointestinal or other bleeding. Four patients had been under observation for over a year, and specialists had reported no signs of a stroke or systemic embolism. As the authors point out, DOAC therapy is a promising choice for treating MI post-exposure LVT. DOAC can be used instead of warfarin after MI with LVT, but extensive research is needed to confirm these results.
Antipsychotic-Induced Weight Gain in Adults with Psychosis
Antipsychotic-induced weight gain (AIWG) is one of the main reasons for premature limiting or incomplete adherence to these drugs. In patients with schizophrenia, obesity rates are 40% higher than in the general population; 80% of patients gain weight after the first treatment. It is a severe problem because patients with schizophrenia, major depression or bipolar disorder already have an increased risk of premature mortality, especially from cardiovascular disease, and are at increased risk of metabolic syndrome. Despite the prevalence and negative impact on weight gain in such patients, there are no clear recommendations for treating this ADR. But recently, new guidelines on metformin use appeared. That is the drug with the most evidence to treat this condition.
New Indications for Metformin Use
Evidence-Based Mental Health (BMJ Group) published the new clinical practice guideline. Researchers reviewed 1,270 scientific papers and analysed 26 in detail, including seven randomised clinical trials, a systematic review, and a meta-analysis. The authors «strongly» recommend using metformin as an «alternative first-line intervention» for weight loss caused by antipsychotics for patients whose lifestyle intervention is unacceptable or inappropriate. The guideline also encourages using metformin when non-pharmacological intervention is ineffective. It is also advisable to start taking metformin early in patients who gain more than 7% of their starting weight during the first month of antipsychotic treatment. The proposed initial dose is 500 mg 2 times/day with meals, with an increase of 500 mg every 1-2 weeks before reaching the target dose of 2000 mg/day. Thus, it is the first evidence-based guideline exclusively devoted to using metformin for AIWG treatment.
Medical Literature Monitoring as a Data Source of New Drug Indications
Search for new drug indications in local literature monitoring has several purposes. First, the GVP rules require a MAH to provide any information that may affect the drug risk/benefit assessment, including data on the drug use, when it goes beyond the label (for example, off-label). Regular PSURs include descriptions of such cases. Secondly, these articles accumulate a variety of data on the use of drugs in real clinical practice (RWD and RWE). For example, the FDA uses RWD and RWE to monitor post-marketing safety and ADRs and to make regulatory decisions. The health community uses data to support insurance coverage decisions and develop guides and tools for clinical use. In turn, medical product developers use RWD and RWE to determine the design of clinical trials. And observational research to develop innovative treatment approaches. DrugCard is a great tool to find new RWD and RWE from local literature monitoring
Looking for Expert Guidance?
Our team is on hand round the clock to guide you on how to enhance your literature screening or to offer consultation on your pharmacovigilance processes.
Unlock the Secrets of the Pharma Industry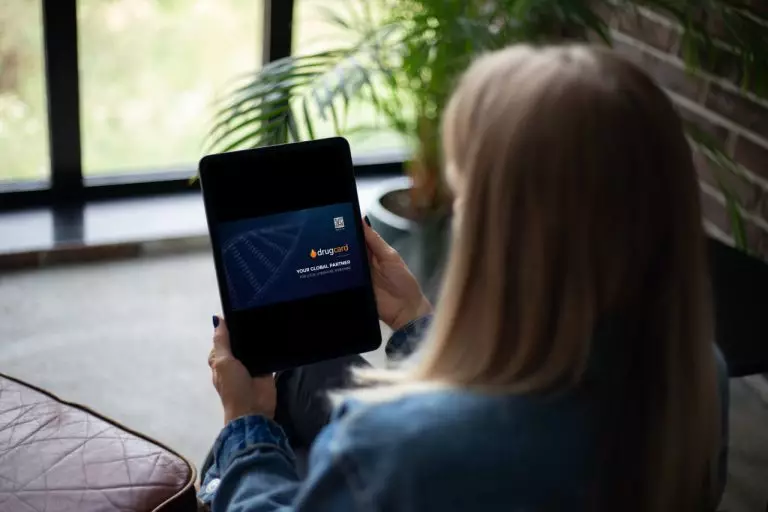 Get Your Hands on Our Must-Read Business Case Today!