Maximizing the Value of Medical Literature Screening: Tips and Best Practices
Pharmacovigilance (PV) is the practice of monitoring and evaluating the safety and efficacy of pharmaceuticals, devices, and other medical products. Medical literature screening is a critical aspect of pharmacovigilance, enabling PV professionals to stay informed about adverse events and potential safety concerns associated with medical products. This article will discuss tips and best practices for maximizing the value of medical literature screening in pharmacovigilance. We will also tell you how to leverage the DrugCard platform software for maximum impact.
Set clear objectives and prioritize search criteria
Before starting the literature search, defining the research objectives and prioritizing the search criteria is essential. This includes specifying the medical product of interest, relevant keywords, and inclusion and exclusion criteria. Doing this will make the search more targeted, and irrelevant information can be filtered out, saving time and resources. With the DrugCard platform, this is as easy as shelling pears – add keywords for your drugs, and then the platform will do everything by itself.
Use advanced search techniques and tools
With the amount of scientific and medical literature vastly increasing every year, the scope of monitoring continues to expand. When establishing a search for pharmacovigilance, the highest recall for a search would be to enter the medicinal product name and active substance name (in all their variants) only. With such a broad search, you get all the articles mentioning your drug or active ingredient. Utilize advanced search techniques and tools to maximize efficiency in the literature search. These techniques enable the user to quickly refine their search and find relevant articles. The DrugCard platform automatically searches for the keywords and sends email notifications to drug safety specialists. Then, pharmacovigilance specialists are assisted by a DrugCard Spotlight system highlighting keywords.
Use automated tools
Automation can speed up the literature screening process and reduce the risk of missing relevant articles. Automated tools can analyze large volumes of data and provide relevant information to the user quickly. Machine learning algorithms of the DrugCard platform seamlessly handle vast amounts of data in the shortest possible time. Users of the DrugCard platform can schedule regular literature searches and receive alerts for new articles using its automation features.
Collaborate and share information
Improving the quality of literature search and gathering all relevant information can be achieved through collaboration and information sharing. The DrugCard platform offers collaboration features such as "Article Card" to allow users to share their findings. Maintaining a knowledge database is essential for pharmacovigilance. Regularly updating the database with new literature and sources is necessary. The DrugCard platform's knowledge database feature enables users to store, manage, and analyze the data gathered from the literature search.
Maximize medical literature screening in pharmacovigilance with targeted search criteria, advanced tools, automation, and collaboration. The DrugCard platform offers all these features, making it an invaluable tool for PV professionals. By following these tips and best practices, PV professionals can improve patient safety and make informed decisions about medical products.
Looking for Expert Guidance?
Our team is on hand round the clock to guide you on how to enhance your literature screening or to offer consultation on your pharmacovigilance processes.
Unlock the Secrets of the Pharma Industry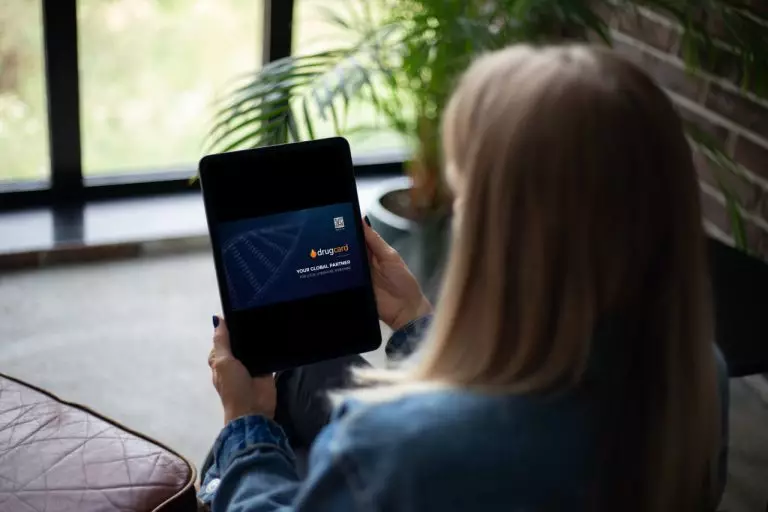 Get Your Hands on Our Must-Read Business Case Today!