Drug therapy aims to achieve the best possible benefit/harm balance of treatment. The basis of this adapted therapy is identifying and characterising risk factors of adverse drug reactions (ADR). Many aspects can increase the number of ADRs. Hereditary factors make some people more susceptible to the toxic effects of certain drugs. Associated diseases can alter drug absorption, metabolism, elimination, and the body's response to drugs, increasing the risk of ADRs. Identifying specific patient subpopulations with an increased ADR risk level helps minimise the drug harm. There is information on risk factors in adverse event reports and literature. The task of pharmacovigilance specialists is to identify these drug risk factors. They evaluate safety reports and monitor medical literature. Today's article gives some examples of new risk factors for the drugs widely used in clinical practice.
Aminoglycoside Ototoxicity
The DrugCard platform found a UK Medicines and Healthcare products Regulatory Agency report on increased ototoxicity risk. It is associated with aminoglycosides in patients with mitochondrial mutations. According to MHRA, aminoglycosides can lead to rare ototoxicity cases. Some evidence suggests a link between mitochondrial mutations (especially the mutation m.1555A>G) and an increased risk of ototoxicity. The m.1555A>G mutation is the most common mitochondrial DNA mutation (mtDNA). Its estimated prevalence is 0.2% in the general population. The mutation is associated with neurosensory deafness and occurs in families where deafness is passed from a mother to her child. In some cases, ototoxicity occurred in patients with mitochondrial mutations even if serum aminoglycosides were in the recommended range. Therefore, to minimise the risks of ADRs, including ototoxicity, specialists advise continuously monitoring (before, during and after treatment) of kidney function (serum creatinine, creatinine clearance), auditory function, and liver and laboratory indicators.
Ceftriaxone and Encephalopathy
In April 2022, the International Journal of Clinical Pharmacy published an article analysing the frequency of encephalopathy caused by ceftriaxone, according to the Japanese Adverse Drug Event Report database. This observational study identifies ceftriaxone-induced encephalopathy associated risk factors. The study results showed that encephalopathy is related to the female sex, chronic kidney disease, the dosage of ceftriaxone > two g/day and duration of treatment > 14 days. For its part, ceftriaxone SmPC indicates encephalopathy cases when used. Especially in elderly patients with severe renal failure or central nervous system disorders. But the published study also cites additional risk factors that may affect the drug's safety.
Oncological Status as a Risk Factor in Contrast Agent Use
The journal «European Annals of Allergy and Clinical Immunology» published an article on the oncological status. It is considered a new risk factor of hypersensitivity to iodine-containing contrast media (ICCM). The study's authors observed oncologic patients often develop hypersensitivity reactions (HR) to ICCM. In oncological practice, repeated exposures to ICCM, previously described as risk factors for HR development, are very common. Moreover, antitumor treatments as potential risk factors for these reactions have been the subject of some research. A total of 80 patients suspected of HR were included retrospectively for evaluation. A total of 40 patients (50%) had a history of neoplasia. Thus, there was a high proportion of oncological patients in the population of patients with HR to ICCM. And they had no other known risk factors. Therefore, there is a need for more extensive multi-centre research on cancer as a potentially new HR risk factor for ICCM.
Conclusions for Pharmacovigilance.
Drugs must help achieve the optimal pharmacotherapeutic goal. But their use is related to risks and safety. Clinical drug trials are small and controlled. Thus, they do not allow to identify all risks before obtaining marketing authorisation. In the post-marketing period, the identification of drug risk factors is the task of pharmacovigilance. After widespread use in different population groups, they can estimate whether there are new risks, whether the threats have changed, and whether there are changes in the risk/benefit ratio. The Risk Management Plan, one of the primary documents of pharmacovigilance, should also reflect information on the drug risk factors. The scientific medical literature is a source of important information necessary for assessing the risk/benefit ratio and identifying new drug therapy risk factors. Therefore, MAHs must continuously monitor medical literature in specialised medical journals to identify safety issues.
Looking for Expert Guidance?
Our team is on hand round the clock to guide you on how to enhance your literature screening or to offer consultation on your pharmacovigilance processes.
Unlock the Secrets of the Pharma Industry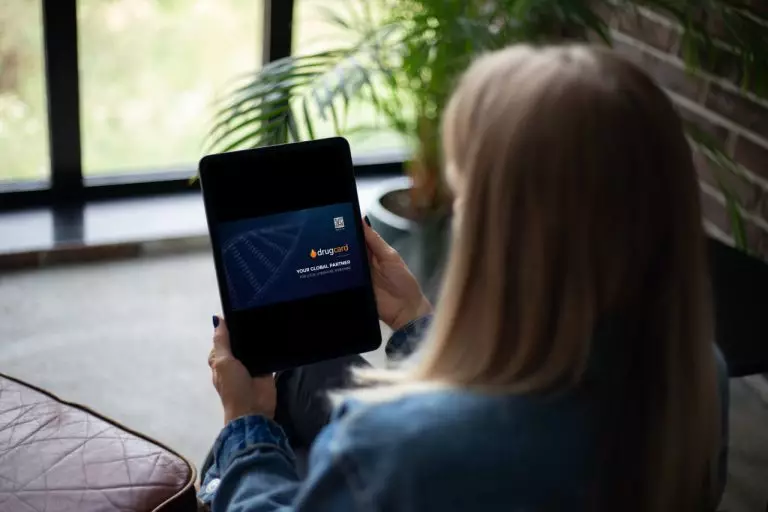 Get Your Hands on Our Must-Read Business Case Today!