Examining the Significance of Drug Safety Recalls on Pharmaceutical Companies
Pharmaceutical companies hold a crucial position in society, contributing to public health through the development and distribution of medications. Nevertheless, drug safety recalls profoundly affect pharmaceutical companies and the broader healthcare ecosystem. This article explores the impact of drug safety recalls on pharmaceutical companies. It highlights their effects on reputation, financial performance, regulatory compliance, and patient trust. We aim to emphasize the crucial role of pharmacovigilance in ensuring the safety and well-being of patients and maintaining the integrity of pharmaceutical companies.
The Place of pharmaceutical companies in the Economy
The EU's pharmaceutical industry plays a crucial role in its Economy, evidenced by EU companies investing over €26.5 billion in R&D and providing approximately 840,000 jobs in 2020. According to European Commission data, the EU, UK, and Switzerland are the second most prominent investors in pharmaceutical R&D, contributing €39.7 billion in 2020, with the US leading the pack with an investment of €63.5 billion. The EU is a global leader in manufacturing high-tech medicines, with its exports surging from €50 billion in 2002 to €235 billion in 2021, while imports increased from €32 billion to €100 billion over the same period. Furthermore, the EU's trade surplus in medicinal and pharmaceutical products hit an all-time high of €136 billion in 2021.
The nature of drug safety recalls
Drug safety recalls are significant in the pharmaceutical industry, aiming to safeguard public health. These recalls are prompted by specific events or circumstances that act as triggers. Examples include reports of adverse reactions or unexpected side effects, emerging evidence of reduced effectiveness, concerns voiced by healthcare professionals or patients, regulatory inspections or investigations, and post-market surveillance data revealing potential risks. Regulatory agencies require pharmaceutical companies to publicly disclose their products' potential risks and side effects. Consequently, drug commercials frequently conclude with an extensive list of symptoms and warnings, encompassing mild to severe effects. The history of drug recalls serves as a testament to the consequences faced by companies. These consequences arise from neglecting to thoroughly document or disclose all possible side effects of their medications. Unfortunately, several widely authorized and prescribed drugs have led to severe adverse reactions and, in some cases, even fatalities among many individuals.
Market Reaction to a drug recall
When a product is recalled, it often attracts much attention from the market. While some recalled products might return to the market with modifications, most are permanently withdrawn, leading to the loss of a revenue stream. When a drug is withdrawn from the market, it can reduce the firm's cash flows for several reasons. These include lost sales and damage to goodwill, which can impact sales of other products. Additionally, there may be increased agency costs and potential litigation. Additionally, when companies withdraw a product, their competitors may gain market share and increase their stock value. For instance, in 1982, when poison was discovered in certain Tylenol bottles, the recall of all product batches resulted in a 29% loss, or $2.31 billion, of the company's shareholder wealth, which exceeded the direct cost of remedying the defect.
Contribution of adverse reactions to a drug recall
Compared to ineffective drugs, the loss of shareholder wealth is usually more remarkable when a drug is withdrawn due to causing death or having life-altering side effects. The reason is that death or life-altering side effects caused by drugs represent a significant violation of product safety and expose the company to lawsuits. In recent years, many companies have been sued on the suspicion that their medicines caused death or significant organ damage. On the other hand, a drug that is withdrawn because it is ineffective typically does not face the threat of litigation.
An example of Rimonabant
Rimonabant serves as an example of a drug with side effects issues. It was marketed as an effective weight-loss drug following the withdrawal of fen-phen a decade earlier. The European Union authorized the drug in 2006, making it available in 56 countries. However, the US regulators never approved Rimonabant. After the drug hit the market, it became apparent that the side effects were more severe than indicated in the clinical studies, particularly an increased incidence of depression and suicidal thoughts. Consequently, in 2008, the EMA determined that the risks associated with Rimonabant outweighed its benefits and removed it from the market. The approval was officially revoked in 2009.
Legal Implications of drug recalls
Pharmaceutical companies are increasingly concerned about the possibility of litigation due to unintended side effects. This concern arises from the potential for high settlement fines. One notable example occurred in 2015 when a pharmaceutical company had to pay USD 2.4 billion, without admitting liability, to settle 8,000 lawsuits related to its drug Pioglitazone. The company was accused of concealing the associated bladder cancer risks. In countries like the US, product liability law provides legal recourse for victims of dangerous products who have suffered injuries. Pharmaceutical companies must prioritize product safety and process sustainability to avoid reputational damage and penalties.
Conclusion
The use of pharmaceutical drugs has brought numerous benefits, including saving lives and improving quality of life. However, when a drug is recalled, it becomes a focal point of attention in the market. Drug safety recalls have wide-ranging implications for pharmaceutical companies. They impact reputation, financial stability, regulatory compliance, and the trust placed in them by patients and healthcare providers. Pharmaceutical companies can take proactive measures by comprehending the multifaceted effects of recalls. This includes preventing such events, enhancing drug safety, and securing long-term success in the rapidly evolving healthcare landscape. The costs associated with litigation can be staggering, often reaching billions of dollars. This can profoundly impact a company's cash flow, decrease market capitalization, and restrict access to capital. Moreover, extraordinary expenses or cash outflows can adversely affect a company's credit quality.
Looking for Expert Guidance?
Our team is on hand round the clock to guide you on how to enhance your literature screening or to offer consultation on your pharmacovigilance processes.
Unlock the Secrets of the Pharma Industry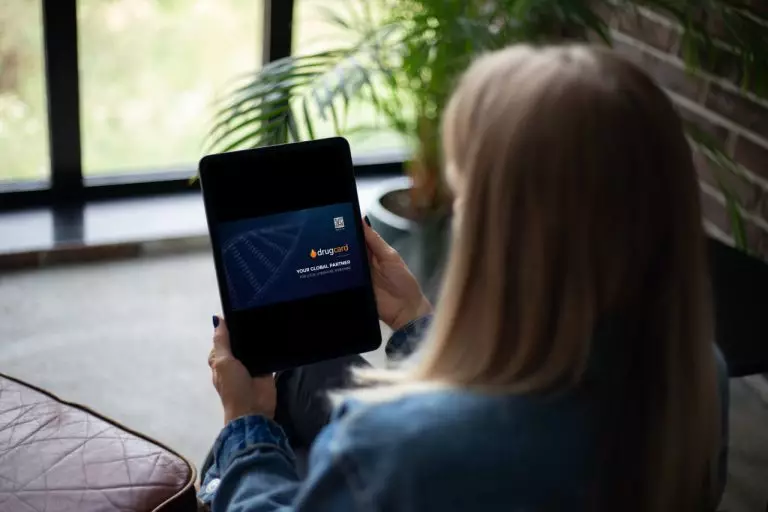 Get Your Hands on Our Must-Read Business Case Today!