Saving Lives and Wallets: The Economic Role of Pharmacovigilance in Patient Safety
Recently, more and more people are acknowledging the economic benefits of pharmacovigilance. This includes its ability to save lives and cut down healthcare costs. So, our article, "Saving Lives and Wallets: The Economic Role of Pharmacovigilance in Patient Safety," aims to enlighten readers about these advantages and their growing recognition. The article aims to increase awareness and understanding of pharmacovigilance's critical role in healthcare and encourage more significant investments in pharmacovigilance activities.
The cost of adverse reactions
Patient safety and pharmacovigilance (PV) are two intertwined components of healthcare. Understanding how these two ideas relate to one another is essential to guarantee that patients receive safe and effective therapies. PV of marketed drugs is a primary function in the pharmaceutical industry and part of its legal obligations. One of pharmacovigilance's most significant economic impacts is the cost of Adverse Drug Reactions (ADRs). ADRs are a substantial source of morbidity and mortality worldwide and can result in hospitalization, prolongation of hospital stays, and increased healthcare costs. In the United States of America alone, it has been estimated that the cost of ADRs ranges from $76.6 billion to $152 billion annually. The study, published in BMJ Open, calculated that the cost of the 218 ADR admissions amounted to £490,716, which, if extrapolated nationally, could cost the NHS in England £2.21bn annually.
Sources of adverse drug reactions in pharmacovigilance
Pharmaceutical companies apply different strategies for each type of source of ADR reports. Clinical trial reports and scientific literature can be mined with the help of various databases. Spontaneous reports can be received through phone calls, emails, face-to-face communications, SM messages, etc. Screening of published articles in medical journals to identify case reports is an obligation of every pharmaceutical company. When the company identifies such publications, it enters them into its PV database for analysis.
Impact of pharmacovigilance on patients and pharmaceutical companies
Therefore, pharmacovigilance activities aimed at detecting and preventing ADRs can save healthcare systems significant money. Furthermore, pharmacovigilance has an impact on the pharmaceutical industry. It helps identify safety concerns early in the drug development process, reducing the likelihood of costly withdrawals from the market. Withdrawals can lead to significant losses for pharmaceutical companies as they invest billions of dollars in developing new drugs. By identifying safety concerns early, pharmacovigilance activities can help pharmaceutical companies avoid costly withdrawals and lawsuits, saving them significant amounts of money. To get closer to what this means, here is one example.
The latest data on the impact of adverse reactions
Adverse drug/device reactions (ADRs) serious enough to lead to box warnings on drug labels or drug withdrawals occur in about one-fifth of all new molecular entities. The authors of the qualitative analysis, published in the Lancet, reported on the impacts on patients, clinicians, and manufacturers following very serious ADR reporting. ADR findings were based on seven data source types:
eight Phase III pharmaceutical-funded clinical efficacy trials,
one Phase III safety-focused clinical trial,
one case-control study,
six retrospective case series,
one meta-analysis,
two registry reviews, and
one systematic review of published results.
Let's talk about money
Between 1997 and 2019, eighteen clinicians identified twenty very serious ADRs involving fifteen drugs and one device. Legal settlements totaled $38.4 billion for 753,900 injured persons. Annual sales decreased 94% from $29.1 billion pre-FDA meeting to $4.9 billion afterward. Manufacturers of four drugs paid $1.7 billion in criminal fines for failing to inform the FDA and physicians about serious ADRs. Following FDA approval, the median time for ADR reporting was 7.5 years. The withdrawal of six drugs and one device from marketing resulted from this. So, let us consider the cases described in the analysis in more detail.
The Fen-Phen case
Cardiologists from two clinics in the US collaboratively reported the first case series of fenfluramine-phentermine-associated valvulopathy. Previously, they independently contacted the manufacturer after alone diagnosing early cases. Corporate employees purportedly told each cardiologist that fenfluramine-phentermine was unlikely to cause cardiac valvulopathy. The cardiologists' collaborative manuscript asserted the opposite. As a result, for fenfluramine-phentermine, $22 billion in settlements was paid to 600,000 claimants, accounting for the largest payment ever from a manufacturer for patient injury.
Drugs worth billions
For rofecoxib-associated cardiac toxicities, one of the most prominent ADRs, the manufacturer paid $3.4 billion in settlements. The manufacturer of darbepoetin and epoetin paid $615 million in legal settlements and $160 million in criminal fines, representing the most significant payment ever by a biotechnology corporation. The manufacturer reportedly paid $4 billion to 8000 persons for hip prostheses for pain, suffering, and costs for hip repairs. Overall, three pharmaceutical manufacturers paid $1.7 billion in criminal fines and civil settlements related in part to a failure to inform the FDA and physicians about very serious ADRs associated with four drugs- valdecoxib ($1.3 billion and $1 billion, respectively), rofecoxib ($321 million and $628 million, respectively), and epoetin and darbepoetin ($150 million and $610 million, respectively).
Conclusion on the economic role of pharmacovigilance
The economic impact of pharmacovigilance on healthcare systems is significant, and the potential economic benefits far outweigh its implementation costs. Several of the cases cited, which resulted in the loss of patient health and the reputation and money of pharmaceutical companies, were originally published in the literature. This confirms the unique role of careful and timely literature monitoring in pharmacovigilance. Therefore, healthcare systems must invest in pharmacovigilance activities to improve medication safety, reduce healthcare costs, and promote the rational use of medicines.
Looking for Expert Guidance?
Our team is on hand round the clock to guide you on how to enhance your literature screening or to offer consultation on your pharmacovigilance processes.
Unlock the Secrets of the Pharma Industry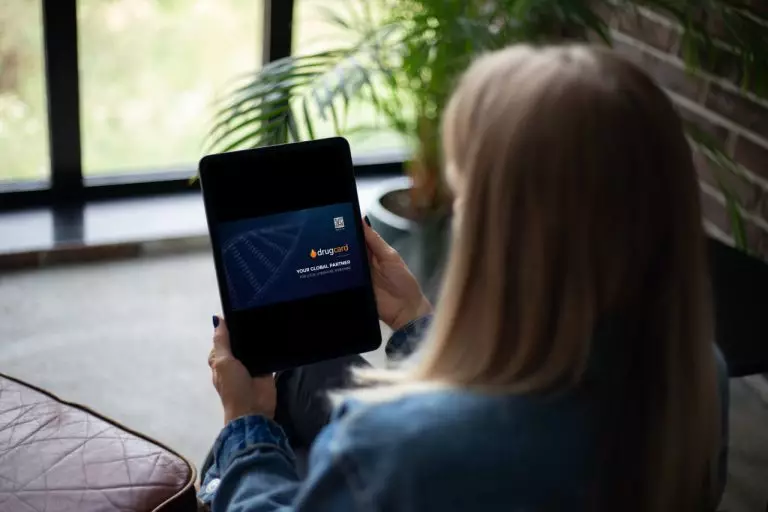 Get Your Hands on Our Must-Read Business Case Today!