Two rare side effects of Mesalamine
Inflammatory bowel disease (IBD) is characterized by chronic recurrent gastrointestinal inflammation, including ulcerative colitis and Crohn's disease. Medical treatment for IBD has two main goals: remission and maintaining remission. Aminosalicylate (5-ASA) drugs are one treatment class used to manage mild to moderate IBD. The most commonly used medicine is mesalamine. Also, high rates of induction and maintenance of remission are observed with the mesalamine's new multimatrix (MMX) formulation. Overall, it is a very safe drug with few side effects. But in this publication, we discuss two rare side effects of mesalamine identified by the DrugCard platform in the local medical literature. In addition, one of the cases is associated with the MMX formulation of mesalamine.
Mesalamine-induced interstitial nephritis is a rare side effect
A rare side effect of this medicine is interstitial nephritis (IN). With the discontinuation of the drug, renal function usually restores. However, irreversible changes may occur if damage has not been detected for a long time. The DrugCard platform found a case of mesalamine-induced interstitial nephritis in the "Acta medica Lituanica". A 56-year-old man who has had ulcerative colitis for 20 years was admitted due to mesalamine-induced acute renal failure. A year before, the patient had been diagnosed with mesalamine-induced interstitial nephritis, and the treatment with mesalamine was discontinued. The symptoms of ulcerative colitis worsened, and the patient decided to start taking mesalamine, which resulted in worsening his health condition and impaired renal function. Mesalamine has been discontinued, and additional treatment for acute kidney failure has been administered, including hemodialysis. Renal function recovered, and the patient was released for further treatment of ulcerative colitis and monitoring of renal function.
Discussion of this clinical case
The course of interstitial nephritis can be acute and chronic. The classic form of acute IN is not dose related. The most common symptoms are fever, rash, and lymphadenopathy. Laboratory tests may include pyuria and eosinophilia. Mesalamine-induced IN often occurs within the first year of treatment, usually within 4th to 48th months of treatment. But there have been several cases of IN that happened five years after the initiation of mesalamine treatment. In the presented clinical case, the patient initiated mesalamine treatment after the exacerbation of UC. After a few days, he developed fever, weakness, anuria, and acute renal failure with a significant increase in creatinine. Renal function usually improves upon discontinuation of mesalamine, but the glomerular filtration rate may remain reduced for extended periods. In the presented clinical case, five months after mesalamine discontinuation, the patient's glomerular filtration rate recovered to 47 ml/min.
Stevens-Johnson syndrome after taking mesalamine MMX – the first reported case
The DrugCard platform found this case in the Lithuanian scientific journal "Medicina". A 41-year-old man was treated with prednisolone (PSL) and multimatrix (MMX) mesalamine for therapy of ulcerative colitis. PSL was tapered due to successful remission induction treatment. About 30 days after starting MMX mesalamine, he exhibited eyelid swelling, ocular conjunctiva hyperemia, facial redness and swelling, watery nasal discharge, stomatitis, anal pain, and erythematous swelling of the bilateral dorsum of the hands. Physicians suspected drug-related SJS or viral infections associated with immunosuppression due to the administration of high doses of PSL. But MMX mesalamine was the causative agent by drug-induced lymphocyte stimulation test.
Discussion of this rare side effect
SJS is often caused by certain medicines, particularly some types of epilepsy medicines, antibiotics, and anti-inflammatory painkillers. The syndrome usually begins 4–14 days after the initiation of drug therapy but may not be visible for 3–6 weeks after ingestion. A relatively safe drug with a low incidence of side effects, mesalamine is widely used as a basic treatment for UC. MMX mesalamine can sustain mesalamine release throughout the colon, which differentiates it from other 5-ASA formulations. Therefore, hypothesized that the MMX system, with its slow release of drugs, could reduce the incidence of SJS. There are several reports in the literature of SJS with mesalamine use, but there have not been similar reports of mesalamine MMX. But as you can see, this is the first reported case of SJS with MMX mesalamine.
Looking for Expert Guidance?
Our team is on hand round the clock to guide you on how to enhance your literature screening or to offer consultation on your pharmacovigilance processes.
Unlock the Secrets of the Pharma Industry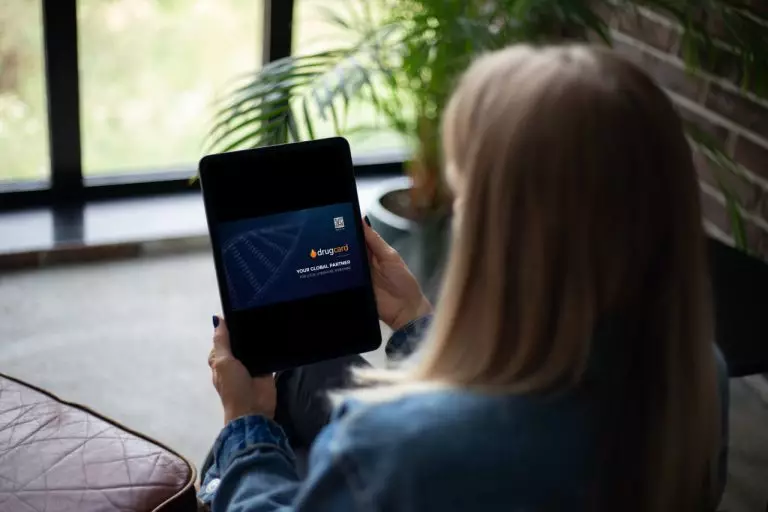 Get Your Hands on Our Must-Read Business Case Today!