Time efficiency in pharmacovigilance
Pharmaceutical companies are continuously keeping a close watch on the safety and effectiveness of their drugs, with a primary focus on time efficiency in pharmacovigilance (PV). They do so to ensure they work well for patients while minimizing adverse side effects. Drug safety has changed significantly in the last century because of new technology, methods, and rules. Over time, this vigilance has intensified, with a growing volume of data on adverse events and an increasing workload. This has prompted PV teams to seek more efficient methods for handling their tasks. Nowadays, safety is not just an expense; it's seen as a way to make things better and more valuable, mainly if you use technology, automation, and data analysis.
Rising challenges in drug safety: The growing number of cases
Pharmacovigilance has strict rules to ensure patients stay safe by spotting, finding, checking, and reporting adverse drug reactions. According to the International Data Corporation, drug safety cases increase by 30% to 50% annually. That's why pharmacovigilance teams actively seek time-efficient ways to handle these cases. They closely watch medical literature and thoroughly search journals, which are essential tools. They check many sources like articles, journals, online, and conference summaries. Scientific and medical publications are necessary to ensure products are safe, like guardians searching for new safety problems.
Boosting time efficiency in drug safety
Pharmaceutical safety was seen as a financial burden in the past, causing organizations to grapple with compliance and patient safety while working with limited resources and fixed budgets. Tight schedules and budgets forced companies to empower their safety teams to achieve more with fewer resources. Basic automation has become an integral part of PV, ushering in an era of automated tracking, task monitoring, and data collection, significantly enhancing time efficiency in these processes. This automation can potentially revolutionize data collection and evaluation, speeding up PV processes. For example, our DrugCard software scans medical journals in 40 European countries with a remarkable 99% accuracy rate. Our rigorous quality assurance procedures and high validation standards ensure unmatched efficiency in identifying Individual Case Safety Reports (ICSRs).
Improving timeliness in pharmacovigilance
In recent years, as more people use medications and various medical conditions become more common, there has been a growing demand for PV. The increasing number of adverse drug reactions highlights the need for new and effective solutions in PV to address this trend. Furthermore, keeping up with changes in the industry is a significant priority for pharmaceutical companies and regulators. Pharmacovigilance is changing to adapt to new trends, driven by better data collection and more robust analysis methods, to take advantage of growth opportunities. As a result, the pharmaceutical sector is finding it necessary to strengthen its in-house resources to handle this ever-evolving situation effectively.
Streamlining time management in drug safety
When organizations provide their safety teams with the right tools and resources, these teams transition from reactive cost centers to proactive profit drivers. Allowing teams to concentrate on value-added tasks empowers them to more effectively discover and apply insights that contribute to patient safety and overall financial performance. To make this happen, we need to cut down on manual work for routine tasks, give easy access to reliable information, and simplify finding safety-related insights. This helps us apply medical knowledge faster and better in the safety process. Better ways to improve efficiency or ensure quality are better than hiring more people.
Efficiency gains in pharmacovigilance operations
The significant benefits include reduced human errors, cost savings, time efficiency, and managing vast amounts of data effectively. Our solution has been adopted by 20 clients, enabling their pharmacovigilance teams to delegate approximately 70% of routine tasks to our system. Furthermore, our data indicates that PV specialists using DrugCard require only 1.5 minutes to assess an article. In contrast, manual screening can take up to 30 minutes per article. This newfound efficiency allows experts to focus on evaluating results and gaining deeper insights into safety. Additionally, it facilitates the modernization of the screening of medical literature with a cutting-edge and validated tool. As routine tasks become automated, PV experts can concentrate on value-added responsibilities, propelling the field into the future.
Looking for Expert Guidance?
Our team is on hand round the clock to guide you on how to enhance your literature screening or to offer consultation on your pharmacovigilance processes.
Unlock the Secrets of the Pharma Industry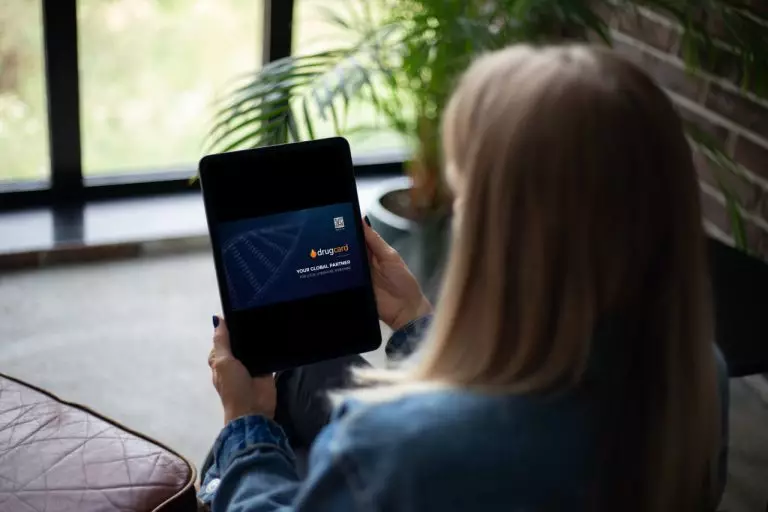 Get Your Hands on Our Must-Read Business Case Today!