Join DrugCards at the forefront of pharmacovigilance events
Hello everyone, as autumn approaches, it's an exciting time for all of us in the scientific community. This autumn promises an extraordinary series of events focused on pharmacovigilance. We're delighted to announce that DrugCards actively participates in this season's key pharmacovigilance events.
Save the date for an exceptional event: connect with industry leaders at the 7th Annual Global PHARMACOVIGILANCE Summit
First, we're honored to sponsor the "7th Annual Global PHARMACOVIGILANCE Summit" in Prague on September 14th-15th, 2023. This summit is a must-attend for professionals in the pharmaceutical sector. It offers a deep dive into the latest drug safety and risk management updates for the upcoming year. You can look forward to roundtable discussions, interactive panels, and insightful case studies covering current and future trends.
Mark your calendar: join the conversation at the World Drug Safety Congress Europe in Amsterdam
But that's not all. We're also thrilled to sponsor "The World Drug Safety Congress Europe," scheduled for October 4th-5th, 2023, in Amsterdam. This event is a big deal, gathering over 1,500 thought leaders to tackle the most pressing challenges in pharmacovigilance. Topics range from the role of big data and AI to patient-centric approaches, showcasing how drug safety is at the cutting edge of technology.
We invite you to join us at these prestigious conferences. So, if you're interested in arranging a meeting with the DrugCards team, please don't hesitate to reach out. We're keen to explore collaborative opportunities that can help advance your goals. We are looking forward to connecting with you soon!
Looking for Expert Guidance?
Our team is on hand round the clock to guide you on how to enhance your literature screening or to offer consultation on your pharmacovigilance processes.
Unlock the Secrets of the Pharma Industry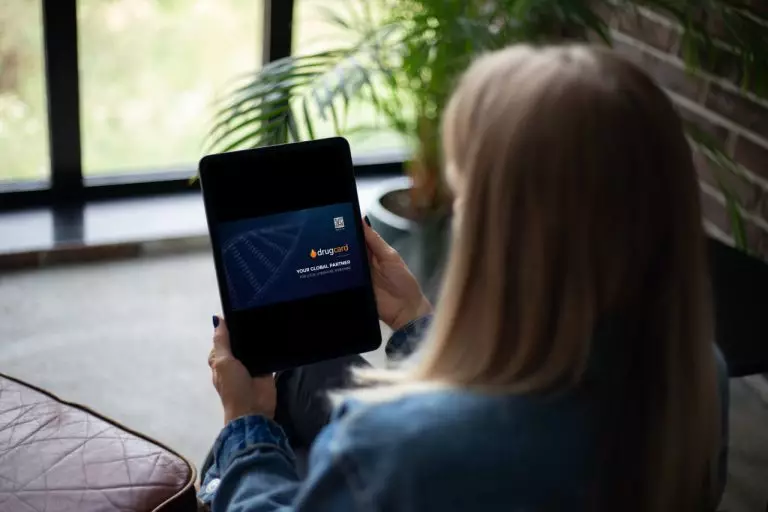 Get Your Hands on Our Must-Read Business Case Today!