How to Choose the Right Medical Literature Screening Software for Your Company
Pharmacovigilance is an essential component of drug development and regulatory approval processes. In turn, medical literature screening is one of the most crucial aspects of pharmacovigilance. As the volume of medical literature increases, it is becoming challenging for pharmacovigilance professionals to identify relevant data in the literature. Therefore, medical literature screening pharmacovigilance software helps streamline the process and enhances the accuracy of drug safety monitoring. The right pharmacovigilance software can improve the efficiency of this process, reduce errors, and ensure that your company stays compliant with regulations. In this article, we'll discuss choosing the right medical literature screening pharmacovigilance software for your company.
Identify Your Company's Needs
The first step in choosing the right pharmacovigilance software is identifying your company's needs. Consider factors such as the size of your company, the volume of data you handle, the number of users needing access to the software, and your budget. Consider whether you need a cloud-based or on-premises solution. Determine what type of data you need to monitor and what level of accuracy and speed you require. This will help you narrow your options and choose software that aligns with your business goals.
Evaluate the software's features
There are several pharmacovigilance software options available in the market. Research these options to determine which suits your company's needs best. Look for software that is easy to use, has a good track record, and provides the features you require. Check the user reviews and ratings of the software, as well as its technical specifications. Look for software that offers advanced search capabilities, comprehensive coverage of medical literature sources, and automated alerts for new literature. The software should also be able to filter irrelevant data and provide accurate data extraction and categorization.
Consider Regulatory Compliance
Pharmacovigilance is a highly regulated industry, and your company needs to comply with all applicable regulations. Make sure that the pharmacovigilance software you choose complies with all relevant regulations, such as FDA, EMA, and MHRA regulations. The software should be designed to handle the reporting requirements of these regulatory agencies (RA). Also, your chosen software should comply with regulatory requirements to ensure data privacy and security.
Evaluate Data Mining and Analysis Capabilities
One of the most essential features of pharmacovigilance software is its data mining and analysis capabilities. Choose software that can mine data from various medical literature sources, including local journal sites and publications from RA. The software should also be able to analyze this data to identify potential safety issues.
Look for Software Customization Options
The software should be user-friendly and easy to use. It should also offer customizable dashboards and reports, allowing users to access relevant data quickly. Your company's pharmacovigilance needs may evolve. Choose software that is customizable and can adapt to your changing needs. The software should allow you to configure rules and workflows and customize reports.
Consider Support and Training
Pharmacovigilance software can be complex; your team may need training and support to use it effectively. Choose a software provider that offers comprehensive support and training services. This will ensure that your team can use the software effectively, reducing the risk of errors and ensuring compliance with regulations.
Choose a Software Reputable Provider
Finally, choose a reputable software provider with a good track record in the industry. Look for a provider with experience in pharmacovigilance and a solid reputation for delivering high-quality software solutions. Check their customer reviews and testimonials, and ensure they offer reliable technical support.
Conclusion about Right Medical Literature Screening Software
Choosing the right medical literature screening pharmacovigilance software is crucial for enhancing drug safety monitoring in your company. Following the steps outlined in this article, you can select a software solution that meets your company's specific needs, complies with regulations, and provides the necessary data mining and analysis capabilities. Remember to choose a reputable provider that offers comprehensive support and training to ensure your team can use the software effectively. We encourage you to try DrugCard in a 2-week free trial to understand the benefit of medical literature screening software in pharmacovigilance.
Looking for Expert Guidance?
Our team is on hand round the clock to guide you on how to enhance your literature screening or to offer consultation on your pharmacovigilance processes.
Unlock the Secrets of the Pharma Industry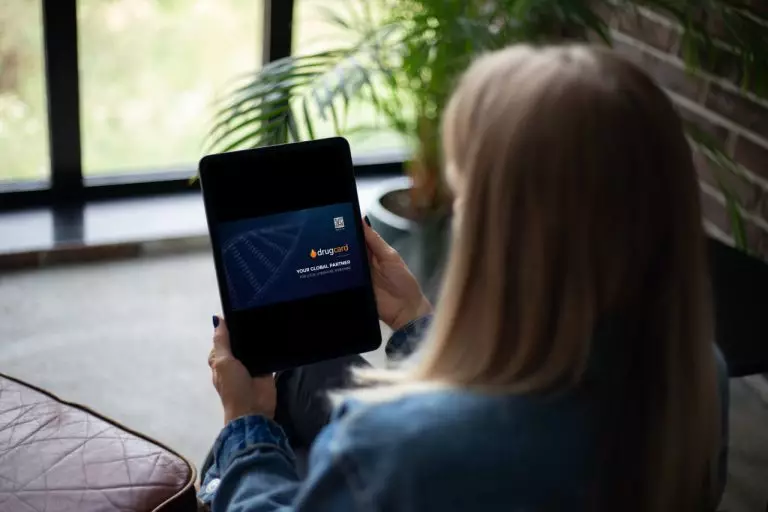 Get Your Hands on Our Must-Read Business Case Today!