Enhancing the reporting of adverse drug reactions in medical journals. Part 1
Publication of adverse drug reactions (ADRs) reports it represents an essential part of postmarketing safety surveillance of drugs. When properly documented, reports of one or more ADR can help to alert clinicians to these possible effects. Adverse event case reports typically originate with healthcare professionals who, while caring for patients, suspect a potentially causal relationship between a medical product and an ADR. However, the completeness of published reports has been shown to vary considerably. Their value is limited when their description lacks relevant information about the patient, the event, and all potentially significant exposures. And, of course, about possible alternative etiologies. As drug safety monitoring specialists, we are interested in improving the quality of describing cases of ADRs in the medical literature. Therefore, our DrugCard platform experts have prepared an overview of recommendations for enhancing the reporting of adverse drug reactions in medical journals.
Development of requirements for adverse drug reactions reporting in medical journals
Case reports of suspected ADRs are common in the biomedical literature. Standards for authors and editors for writing, submitting and publishing ADRs case reports have been empirically established since the 1980s. However, these recommendations have not been widely disseminated or incorporated into practice. In 2007, the International Society for Pharmacoepidemiology (ISPE) and the International Society of Pharmacovigilance (ISoP) released guidelines for publishing case reports on ADRs. These guidelines describe what authors should consider when constructing an ADR case report for publication in terms of key information about the affected patient, administered drugs, reported reaction, causality assessment and implications for clinical practice.
General requirements for adverse drug reactions reporting in medical journals
Authors should aim at properly describing a case of adverse drug event by providing sufficient details for:
differential diagnoses;
provisional assessment of a causal association between a suspected drug and the event;
a reasonable pharmacological or biological explanation for the cause-effect.
So, the ISPE and ISoP have jointly recommended the data elements when writing an adverse event report for publication. Also, the Guidelines for submitting adverse event reports for publication provide an example of an "ideal" publication describing an adverse reaction. In turn, our experts show how the recommended key elements are displayed in actual articles from medical professionals. In this part of the overview, you will learn about article title writing and patient information requirements. So, let's start.
Article title requirements
It is required that the title should be consistent with the content of the report. For example, excellent titles of articles found by the DrugCard platform in local literature:
"High Alanine Aminotransaminase Associated with Daptomycin"
"Sustained drug-related reaction with eosinophilia and systemic symptoms (DRESS) triggered by low molecular weight heparins in COVID-19: management and precision diagnosis"
"DRESS syndrome in 7-year-old male child – case report"
As seen from the first two examples, the article titles describe the manifestations of the AEs and the suspected drugs. In the third example, the presentation of AE is described without specifying the drug, but with a note that this is a case report.
Patient Information Requirements
Demographics
It is necessary to state the age and gender of the patient, and highly desirable to indicate the weight, especially if it is a child. Other relevant demographics include height, race and ethnicity, obstetrical status, body mass index, social life, and occupation. It is highly required to describe the disease or symptoms initially treated with the suspect drug and state its duration and severity. For example, information about a patient from the article "High Alanine Aminotransaminase Associated with Daptomycin":
"A 25-week male infant with a birth weight of 750 g was delivered by an emergency caesarean section to a 40-year-old mother. There was no evidence of chorioamnionitis. A course of steroid had been given. His Apgar score was 2 and 5 at 1 and 5 minutes, respectively."
Current health status and medical history
It is necessary to document all medical history relevant to the adverse event and prior drug exposures. Authors should mention relevant social circumstances, family history, and drugs taken by household members if applicable to the reported adverse event. If genetic factors were suspected of causing the adverse event, the suspected drug might be a cause if the patient's relatives had once been affected. For example:
"At the age of seven days, antibiotics were changed to vancomycin and cefotaxime… The blood culture result came back positive with Staphylococcus haemolyticus sensitive to vancomycin, trimethoprim/sulfamethoxazole, rifampicin and linezolid, while it was resistant to oxacillin. Thus, cefotaxime was discontinued… At the age of 55 days and due to failure response with linezolid, daptomycin was initiated with a continuation of levofloxacin…".
Physical examination
The physical or laboratory findings should be detailed. Authors should report both abnormal and normal findings. Also, the description should provide baseline laboratory results with a normal range of values. If an off-label or unlicensed drug is suspected, reasons for its use should be documented. For example, from the daptomycin case report:
"Before initiation of intravenous daptomycin, the patient's serum alanine aminotransaminase (ALT) was 101.2 U/L, the serum aspartate aminotransaminase (AST) was 440.8 U/L, the total bilirubin was 509.8 μmol/L and the direct bilirubin was 415.6 μmol/L. On day two of daptomycin administration, laboratory results indicated severe hepatotoxicity and DIC: ALT was 1144 U/L, AST was 1115 U/L, the total bilirubin was 616.3 μmol/L and the direct bilirubin was 443 μmol/L. Additionally, the prothrombin time (PT) was 56.1 seconds, the international normalised ratio (INR) was 6.19 and the partial thromboplastin time was 169.9 seconds…".
Event outcome
Some adverse drug events may result in short or prolonged hospitalisation, life-threatening conditions, significant morbidity or mortality, or poor quality of life after recovery. These outcomes need to be documented. For example:
"… The patient died within 48 hours of daptomycin initiation."
Summary for this part
An ADR case report refers to a scientific publication mostly on real-world data. ADRs are commonly published in many medical and pharmacy journals. It is compiled by a healthcare professional while suspecting a causal relationship between a drug and an ADR. Such case reports are an important part of post-marketing drug safety surveillance. Well-documented published case reports contribute much to promoting public safety and health. In this regard, physicians must be oriented toward the ADR reporting process. Therefore it is essential to provide educational materials for healthcare professionals about the quality of case reports of adverse reactions in the literature. In this part, we talked about good practices for choosing the article title and the requirements for describing the patient data. We will discuss the requirements for information about the drug and adverse reactions in the next part. Of course, with examples from practice. See you!
Looking for Expert Guidance?
Our team is on hand round the clock to guide you on how to enhance your literature screening or to offer consultation on your pharmacovigilance processes.
Unlock the Secrets of the Pharma Industry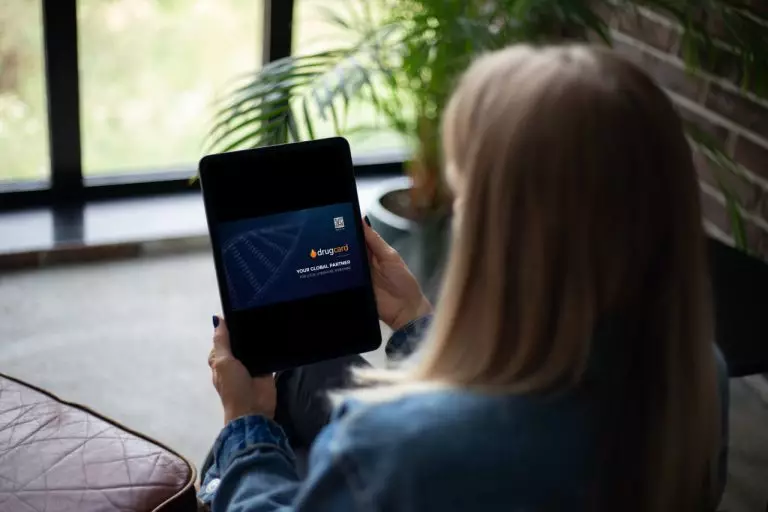 Get Your Hands on Our Must-Read Business Case Today!