Challenges of medical literature monitoring. Final part: Overview
We have concluded our series of publications on the challenges of medical literature monitoring and would like to give an overview of the topics we have covered.
Undoubtedly, the medical literature, including reviews of local journals, is an essential source of drug safety information. According to the guidelines on good pharmacovigilance practices (GVP), MAHs must select the most relevant medical journals for each product's weekly literature review process. Literature monitoring for drug safety information is a regulatory requirement for pharmaceutical organizations, so they face several problems regarding scientific literature screening. The literature monitoring process is usually characterized by three major challenges, which в be overcome:
creation and maintenance of an up-to-date list of local journals;
the right search strategy for information;
successful documentation of literature monitoring activities.
So let's take a quick look at each problem.
List of local journals
The local literature review's efficiency depends on the selection of the appropriate journals. Official lists recommended by competent national authorities are uncommon. Also, there are no standard guidelines for the selection principles of the journals for the literature review process.
Nevertheless, there are local medical journals that are a powerful source of safety information, while other journals do not publish any. Literature case reports are the most frequent type of report published in the local medical literature.
The journal impact factor correlates with the amount and type of safety information published in the journal. The list of local journals for the weekly literature review should be carefully selected, paying particular attention to journals with impact factor. Thus, the selection of journals may be crucial for safety information identification.
Read more details about where to search in Challenges of medical literature monitoring. Part 1: List of local journals
Information search
With the amount of scientific and medical literature vastly increasing every year, the scope of monitoring continues to expand. Searches should be performed to find safety information regarding active substances and not just for trade names. It is also essential that the search strategy should include all active substances for combined products.
For local literature monitoring, it is sufficient to use a broad search (for example, the product's name and the active substance's name). Also, the MAH should ensure that it has appropriately trained staff to identify safety information in literature articles.
You can search manually if the company has a minimal portfolio of medicines. But if the number of drugs is more than 10-20, it is strongly recommended to automate the identification of drug safety information.
Read more details on how to successfully search for drug data in Challenges of medical literature monitoring. Part 2: Information search
Documenting records
Without a doubt, organizations need to ensure that their review process is documented. Adequate documentation enhances the transparency of the quality assurance system. Therefore, the evidence must be provided that a literature monitoring process has been carried out.
Documentation should be systematic, well-structured, and reliable. Since the records are usually kept for a long period of time. During the review process, all changes should be recorded in an audit trail, including records of when and by whom the changes were made.
Read more details on how to document successfully the literature monitoring activities in Challenges of medical literature monitoring. Part 3: Documenting records
Summary for Pharma companies
Screening the literature for mentions of medicinal products turns out to be a colossal task. This process requires significant time, cost, and effort in sifting through large volumes of cross-disciplinary reports. The regulatory requirements, coupled with an ever-increasing number of data and information sources, make literature monitoring a challenging task. The pharmaceutical industry is clearly in dire need of introducing new, cost-effective, and efficient solutions for screening medical literature. Of course, automating the search process decreases the manual effort and time spent on monitoring. The introduction of an automated literature search process is an important step that will help pharmaceutical companies stay on top of any mention of their products. We hope that we have convinced you!
Remember the opportunity to try it in practice with free trial access to the DrugCard platform.
Looking for Expert Guidance?
Our team is on hand round the clock to guide you on how to enhance your literature screening or to offer consultation on your pharmacovigilance processes.
Unlock the Secrets of the Pharma Industry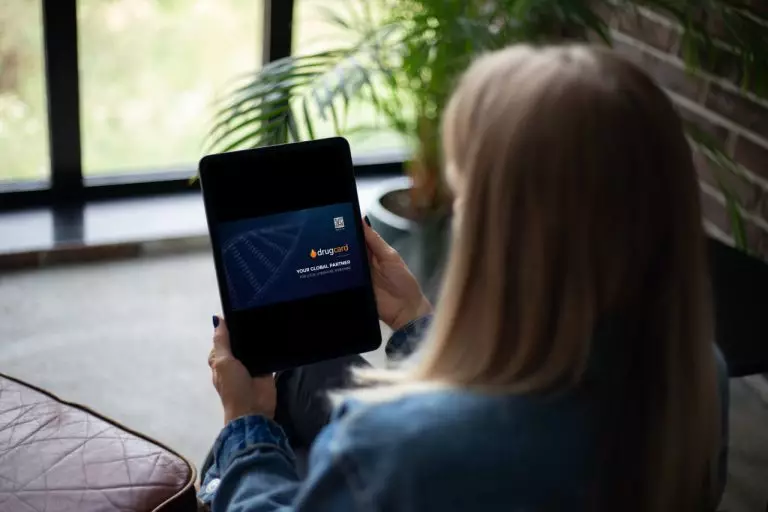 Get Your Hands on Our Must-Read Business Case Today!